Joined: Thu Mar 05, 2009 1:09 pm
Posts: 95
Location: Rochester, New Hampshire 03867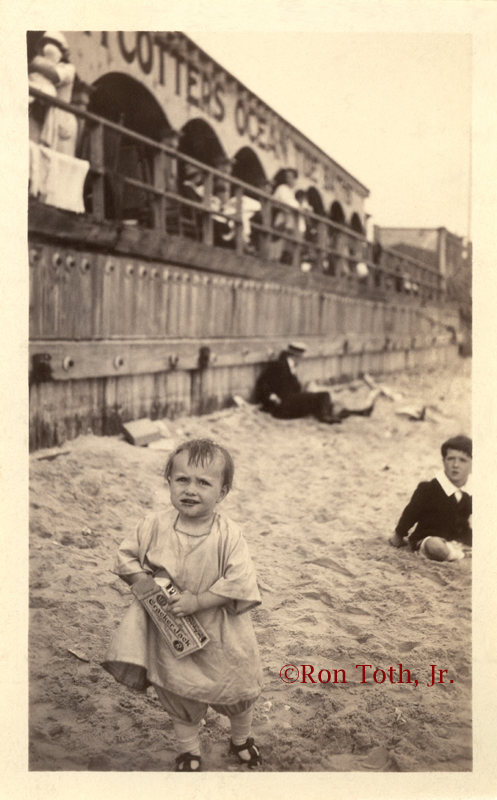 This is a 1910s photograph that was taken on the beach in front of the McCotter's Ocean Tide Baths of Coney Island, New York. The child in the foreground has their hand digging deep inside a box of Prize Cracker Jack. Other people can be seen lounging on the beach and above by the railing. There is a young boy watching the child and is probably wondering how he can get some of that Cracker Jack. I can't help but wonder what great prize this child found on that day.
_________________

Ron Toth, Jr. - Charter Member #2
Last edited by Ron Toth, Jr. on Sun Apr 05, 2009 3:26 am, edited 1 time in total.